Rare Winchester (Kentucky) City Railway Company Token
Winchester Railway 1-Fare Token…..Sometimes a small artifact found in an old house really gives us a rare connection to local history. This very rare brass Winchester City Railway Company token (~1890) offered one fare. Found in Georgetown, KY before construction was about to destroy it.
The "Winchester Railway, Light and Ice Company" sold it to the Central Kentucky Traction Company in 1904 so WRLI could focus on bringing "new-fangled electricity" for heat and lighting to Winchester for heat and lighting. They kept delivering ice because air conditioning or refrigerators were still not widely available, especially in KY.) Not long afterward, the first cars started showing up in Winchester.
I'm not sure if the hole was done afterwards or if it was a cancellation punch. Most of these, according to one source, were stamped "G" (why?) but this one doesn't seem to be.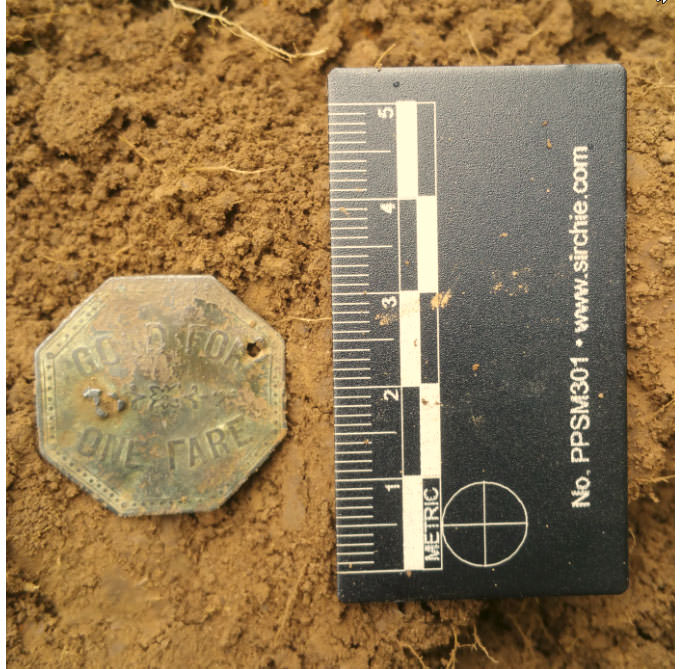 About Author
Award-winning metal detecting expert involved in adventures throughout the USA (but mostly in Kentucky,) Scott Clark is a frequent presence in Archaeology projects around the commonwealth.