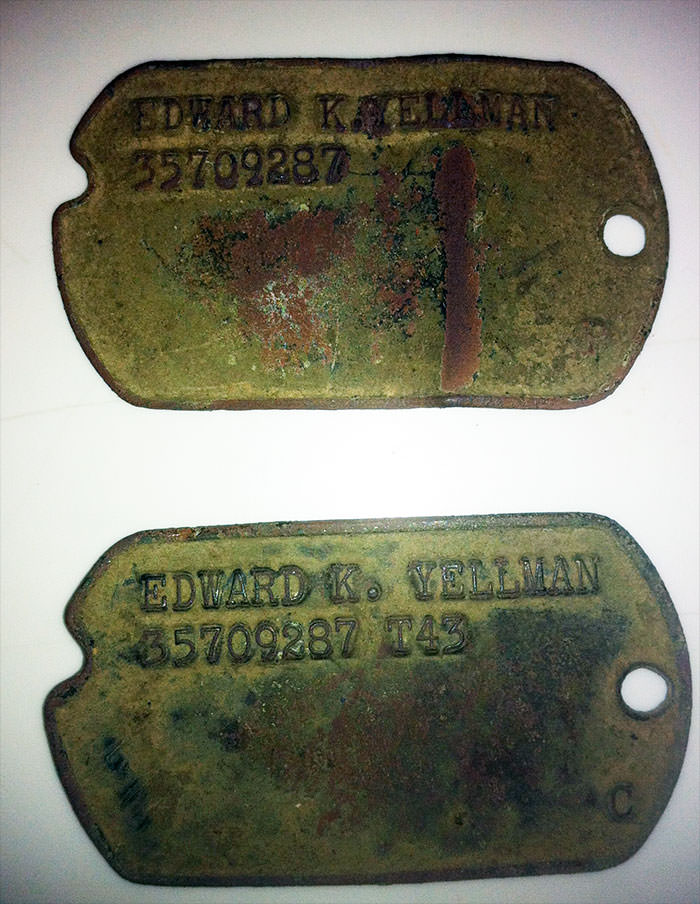 In 2012, I located Mr. Edward Yellman's dog tags laying side by side while metal detecting. I looked him up in an online database and then did some sleuthing through real estate transactions, obituaries and so forth to locate him, including a mailing address.  I wrote a short note and included his tags – I sent a few photos of where they were found.   Mr. Yellman was born in 1925, enlisted in US Army in Sept 1943 in Louisville, KY, and served throughout the war plus 6 months.
A couple of weeks later, I received a shaky-handwritten note from Mr. (Col.) Yellman, now 90 years old, telling me how it brought back a flood of memories holding these tags and that he had lost them while mowing a lawn after returning from the service, that they had both been on a single chain on his neck…losing them broke his heart as he was very proud of serving.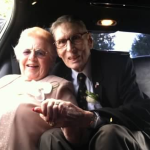 So glad he has them back now.
Thank you, Col. Yellman, for your service above and beyond.
[update: 1/4/15 – Received an email today telling me that Col. Edward Yellman has passed away.  He is survived by his wife Eunice, his 5 children, 9 grandchildren and soon to be born great-granddaughter.   ]