(if the above video won't play, please use this link   http://www.youtube.com/watch?v=f3mej_9tSp8)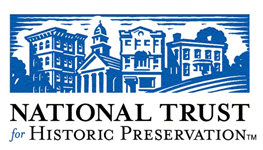 This Google Hangout video was produced by National Trust for Historic Preservation  was meant to correspond with their Winter 2015 edition of Preservation Magazine (linked at bottom.) – We discussed cooperation with metal detectorists and Archaeologists in a very informative video conference.
During this hangout, hosted by Dennis Hockman, we discussed themes from the feature article "Common Ground" which was in the National Trusts' 2015 issue of Preservation magazine, which looks at the evolving relationship between archaeologists and metal detectorists, and potential for their future cooperation
Panelists:
Matt Reeves, Ph. D. has been the Director of Archaeology at Montpelier since 2000 and has overseen the development of its metal detecting program. He has a deep interest in community-based archaeology. Before joining Montpelier, Matt brought in diggers to help survey Mannassas National Battlefield in Virginia.
Charlie Ewen, Ph. D. is a professor of anthropology and the director of the archaeology lab at East Carolina University. He is also the president of the Society for Historical Archaeology and a consultant for the National Geographic Channel's Diggers, which sends metal detectorists around the country in search of buried history.
John Francis is the vice president of research, conservation, and exploration at National Geographic where he is in charge of the organization's sustainable tourism efforts and grant-making programs. He travels the globe furthering National Geographic's global research and conservation efforts.
Scott Clark is an Internet marketing consultant in Lexington Kentucky who has been involved in the metal detecting hobby since 1983.  He has participated in Montpelier's metal detecting program and works with archaeologists in and around Kentucky providing metal detecting expertise. Scott recently participated in a panel on metal detecting cooperation at the Society for Historical Archaeology (SHA) in Seattle, and blogs regularly on the topic at https://www.detecting.us
Dennis Hockman (host) is editor-in-chief of Preservation magazine.
"Preservation" magazine extras explore themes and ideas from recent issues of "Preservation" magazine and put them in the larger context of historic preservation.
Here is a PDF version of the "Common Ground" article.  While it is online in text-only, it gains a lot from Stephen Voss' photography and Preservation Magazine's gorgeous layout.