I thought this was just so cool.  At Digging in Virginia, a detectorist named Mike Staso dug this amazingly cool 1st US Cavalry ID Tag belonging to a soldier "John Saville, Co. K, 1st US Cav"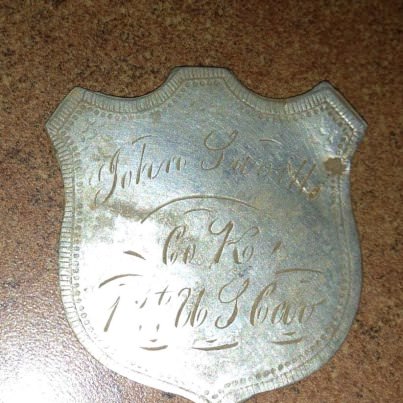 Someone then came up with this photo of this Cavalry group, noting that 3 men in the photo were wearing the badge.
…and now have narrowed it to three men in the photo
If they figure it out, I'll post an update!   I'm hoping this badge can make its way to the decedents!