Heath Hazards of Detecting in Warm Weather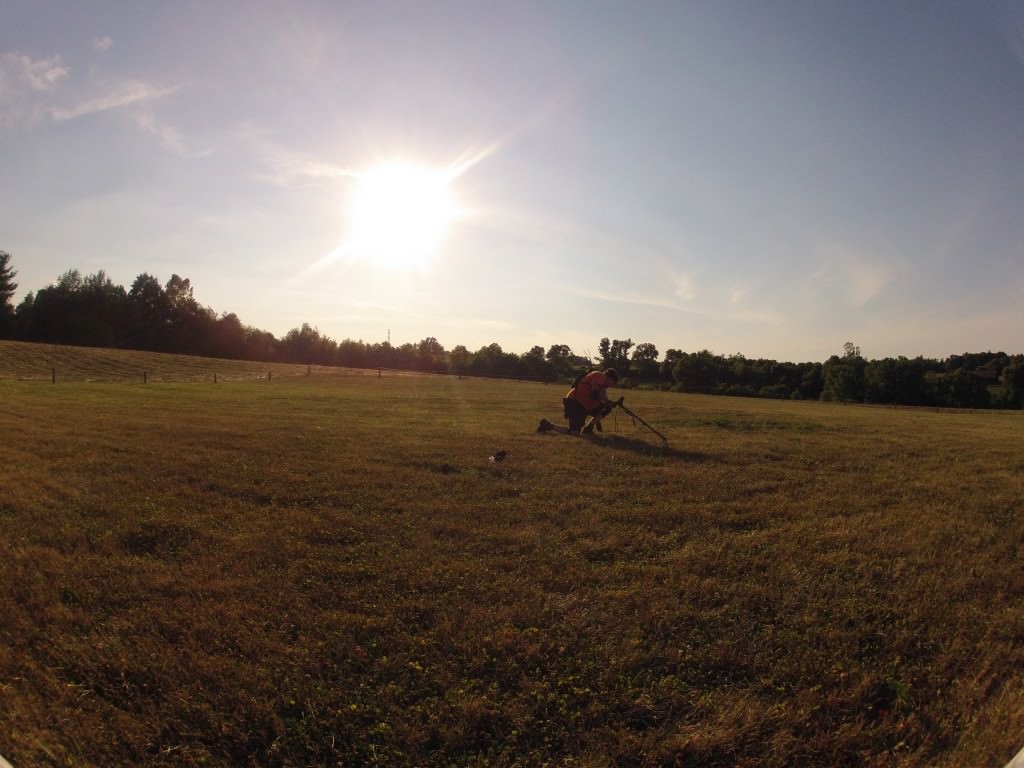 Sunburn – when will I remember to put sunscreen on my neck?
Dehydration – drink lots of water when you're out.   A cooler is a great idea and they're cheap.
Tendonitis– detecting uses a lot of muscles – my Achilles tendon is strained now.  Stretching is a great idea, as is rotating your swing, changing how you get up and down.
Walking – wear supportive, sturdy shoes.  Take sandals with you to change into after the hunt.  I wear ankle-height boots to avoid twisting my foot.
Blisters – Pad your digging tool and wear impact-reducing gloves if you get blisters.
Insects – the yellow jackets and ground-burrowing hornets are out!  Scout the area you're hunting for them.  wear subdued clothing.  Never duck under a tree without looking for nests.  Get some sting relief gel.
Sharp Objects –  Everywhere.  yes, I got my tetanus vaccine.  Wearing gloves when digging is not optional.  Take first aid with you to patch up cuts.  Take water to wash out wounds and know the closest medical facility.
Assholes – no real defense.  Keep your digging tool shiny.  It's definitely a deterrent.
About Author
Award-winning metal detecting expert involved in adventures throughout the USA (but mostly in Kentucky,) Scott Clark is a frequent presence in Archaeology projects around the commonwealth.